Weybridge Gas Safe engineers for boiler & central heating
We are Worcester Bosch and Valliant-accredited boiler installers who have been fully trained to ensure the highest standards and customer care through all our work. We can quickly diagnose and fix any problem with your boiler or make recommendations about a new boiler. We can supply, install, and repair boilers of all makes and models.
A new modern condensing boiler will be over 90 per cent energy efficient so that you can make large savings on bills, representing thousands of pounds over the lifetime of your boiler.
Whether you want a combi boiler for a small home or a regular boiler for an office, we can supply and fit boilers from all manufacturers, including Worcester Bosch, Valliant, Baxi, and Potterton. We can offer comprehensive maintenance and repairs, with a complete range of boiler care plans available. We can also offer plumbing repairs and services, including power flushing.
For more details about our services, please call on 0333 050 6802.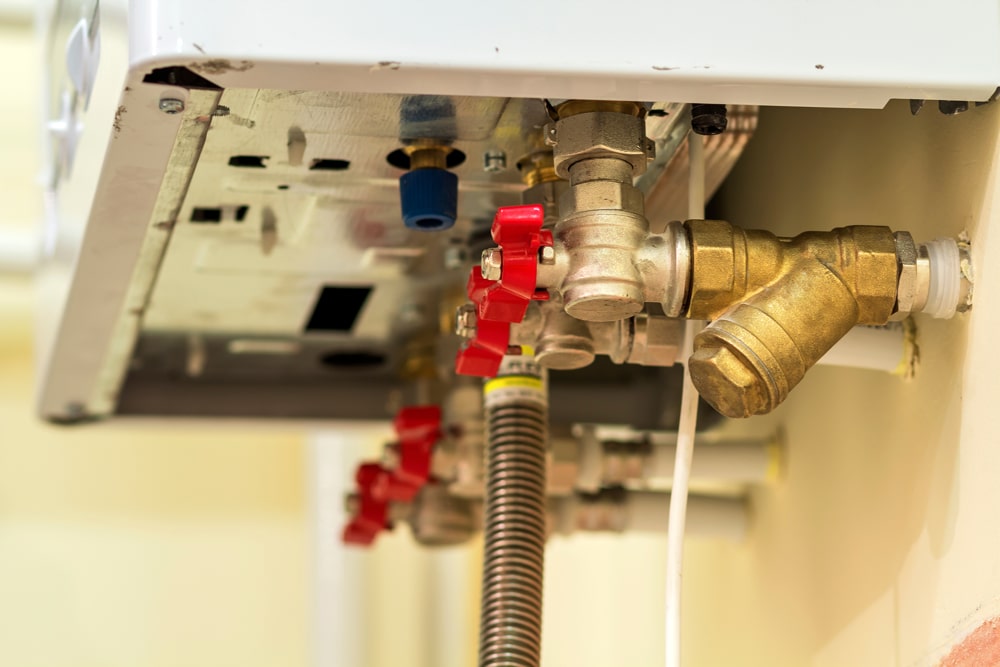 How do you know when the right time is to install a new boiler near Hersham
The commuter towns of Hersham and Weybridge are popular with Londoners who move out of the city for more space and an easy commute. It is a thriving area, so if you are staying in your home and want to maintain your property, it is essential to look after your central heating system.
When should you replace your boiler? Ask yourself these questions:
Is your boiler giving off a strange odour? If your boiler is emitting any smell, you must enlist the assistance of a professional immediately. Carbon monoxide can be fatal, and whilst this is odourless, any smell could indicate a gas leak.
Are your energy bills very high? Old and less efficient boilers will use more energy, turning fuel into heat and hot water. More power will be burnt in the process. In 2018, new laws were introduced that stated new boilers must have efficiency of 92 per cent or above, so homeowners can heat their homes more sustainably.
Is your boiler leaking or making strange noises? If your boiler is leaking water or making loud clunking noises, it is crucial for a professional to investigate. This could be signs of wear and tear or more serious issues.
Case Study: Boiler replacement in Weybridge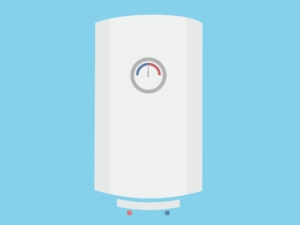 Surrey Gas attended a boiler breakdown in a small home in Weybridge and discovered a host of issues wrong with the boiler, including faulty installation. The boiler was only eight years old, but it needed to be replaced due to improper installation because the cost of repairs exceeded that of a replacement boiler.
Our experienced and trusted engineers diagnosed the faults and discussed the issues with the client, recommending an A+ rated boiler. In addition, we are Valliant, and Worcester Bosch accredited, so we offer a wealth of experience installing, repairing, and servicing boilers from these brands and others.
We always listen to our customer's needs and offer a range of replacement boiler options at different price points. We only fit the latest A-rated boilers for energy saving.
The Results
We installed a new compact ecoFIT Pure Valliant boiler, a cupboard-sized combi boiler, ideal for this two-bedroom property. It is lightweight, compact, and has a powerful heat exchanger that offers excellent performance. In addition, this boiler is QuietMark approved, meaning it is very quiet.
Our Gas Safe engineers fitted the new boiler in a day. The client said: "We are really happy with our new boiler and the service from Surrey Gas. They arrived promptly and were clear about the problems with our old boiler and why a new boiler replacement made sense. They were really knowledgeable and helpful about our options. The installation was excellent, and we cannot fault them. We will certainly be looking to recommend them to family and friends."
Any challenges?
The boiler broke down during the weekend, but our 24/7 boiler engineers were able to supply and fit a new boiler just a few days later, so our clients were not left without heating and hot water for long. Luckily the breakdown was during the autumn, and the weather was still relatively warm, but we always advise our customers to have regular boiler servicing in the spring and summer months, to avoid boiler breakdowns during the colder months,
Are you interested in a new boiler? Call our local boiler company now
We specialise in all boiler services, including installation, repairs and maintenance. We always provide a punctual and reliable service and can be reached on 0333 050 6802 or via email at hello@surrey-gas.com
We work for residential and commercial customers throughout Surrey and South London, including in Reigate and Wimbledon.
Fast boiler repairs in Weybridge, KT11
Are you having a problem with your boiler and are looking for fast boiler repairs in Weybridge? If your boiler has broken down or you are having issues with it, call our professionals. We offer quality services to our residential and commercial customers and can repair all types of boilers.
We take health and safety seriously – we are Gas Safe registered and will have our official identity cards if you ask to see them. The Gas Safe Register is responsible for regulating and registering gas engineers, and membership is mandatory for anyone working with gas appliances.
Accredited boiler engineers for Worcester-Bosch, Valliant & more
Our Gas Safe engineers can work with boilers of all models and makes. We are accredited Worcester Bosch and Valliant installers and can therefore offer our customers exclusive benefits. Our engineers can supply, install, maintain, and repair boilers from all leading brands.
Why choose our central heating engineers in Weybridge?
Your boiler is like to be one of the most significant investments that you will make, so it is essential that when you employ heating engineers in Weybridge, they are professional and reliable.
We have over 16 years of experience in the heating and plumbing industries, and as well as being accredited by Worcester Bosch and Valliant, we work with other leading boiler manufacturers. We have gained a vast amount of experience during our years in the business and aim to make any visit as seamless and stress-free as possible.
If you are looking for a new boiler, we also offer boiler finance options so that you can spread the cost. Our engineers will be able to tell you more. See our case studies.
To request a quote for a new boiler in Weybridge, speak with our local central heating installers now