Ashtead Gas Safe engineers for boiler & central heating
Alongside new boiler installs, we can look after your boiler and heating systems with boiler repairs and servicing. We also complete all plumbing work, including plumbing installations, repairs, and power flushing.
Whilst we will always try to repair your boiler, there will come a time when your boiler needs to be upgraded. We are accredited with Worcester Bosch and Valliant, so we can offer extended warranties on some of their models. We also supply and fit boilers from other leading names, including Viessman, Ideal, and Baxi.
Ashtead is a large village based between Epsom and Leatherhead. It is very community-centred, and homes range from small flats to large mansions. If you want to improve your Ashtead home, a new boiler will help you save money and have greater control over your heating.
For a free quote for a new boiler, please call 0333 050 6802.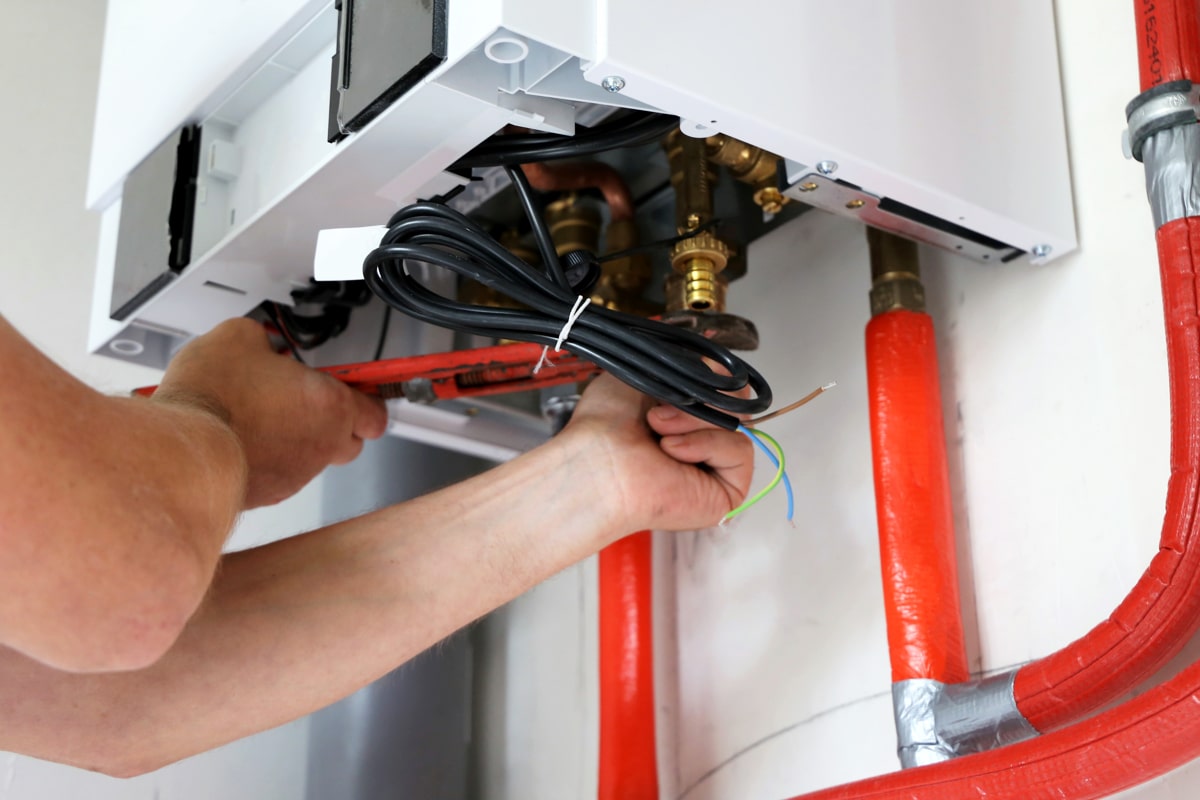 A-rated boiler replacements Epsom Downs by central heating installers
Are you considering installing a new boiler in your home or commercial property in Epsom Downs or Ashtead? It is now mandatory that all new boilers are high-efficiency condensing boilers. These are typically more than 90 per cent energy efficient. They do this by condensing water vapour in the exhaust gases and recovering latent heat. This would otherwise be wasted.
Older boilers are much less efficient, typically only converting 60 per cent of the energy they use into fuel. The Energy Saving Trust states that installing a new boiler could save £300 per year in energy costs. If you are ready to replace your boiler, you will need to know which boiler is right for your home.
We can supply and fit all types of new boilers, including:
Combi boilers
This type of boiler will provide your heating and hot water from a single unit, which is typically wall-hung. This means they are ideal for even the smallest properties.
Regular boilers
Regular, or heat-only boilers, have a boiler, hot water storage cylinder and cold water storage tank. They can provide a greater flow rate, so they are better for larger properties where there is greater hot water demand.
System boilers
These boilers are similar to regular boilers and provide heating on demand and hot water for radiators. They do not require a cold water tank and do not require components in the attic.
Read our case study about a Worcester Bosch boiler installation.
Benefits of boiler upgrades by Gas Safe engineers in Ashtead, KT18
There are many benefits to switching to a new boiler in Ashtead.
Warmer and more comfortable home: Over time, older boilers become less efficient and will struggle to heat your property. Newer boilers are more efficient, leading to comfortable temperatures all year round.
Reduce energy bills: New boilers will use less energy to heat your home, leading to smaller bills.
Control temperatures: A new boiler will give you greater control over temperatures. New systems can be installed with the latest smart heating controls.
Smaller: Modern gas boilers are smaller than older models, so they offer greater flexibility when it comes to placement.
Quieter: New boilers are quieter than older ones, leading to a more peaceful environment.
Accredited boiler engineers for Worcester-Bosch, Valliant & more
Our Gas Safe engineers can work with boilers of all models and makes. We are accredited Worcester Bosch and Valliant installers and can therefore offer our customers exclusive benefits. Our engineers can supply, install, maintain, and repair boilers from all leading brands.
24/7 boiler repairs Ashtead
It is essential that you keep your boiler in Ashtead working to its best level of performance. Our heating engineers provide around-the-clock boiler repairs, so you are never left without heating and hot water. We will provide quick diagnostics and repairs. The vast majority of our repairs can be completed on the first visit because we carry a large amount of common spare parts with us.
Our boiler company also provides comprehensive boiler servicing to keep your boiler in good working order. We can service both boilers we have installed and others. Read our blog: What does a boiler service involve?
Your local gas engineers Ashtead for new boilers and other boiler services