Horsham Gas Safe engineers for boiler & central heating
We are accredited by Worcester Bosch and Valliant and can supply and fit the latest boiler models. We also work with boilers from brands including Baxi, Potterton, Ideal, and Glowworm. Our boilers also come with long guarantees for your peace of mind.
Our Gas Safe heating engineers can also undertake all boiler breakdown repairs efficiently and quickly. This includes diagnostic repairs and fault finding. We can also offer all boiler maintenance and servicing. This will ensure that your boiler is well-maintained and operating at its best. Boiler servicing should only be carried out by Gas Safe boiler engineers.
Friendly, professional, and reliable heating engineers
Based in Surrey so that we can be with you quickly
Gas Safe registered, proving we have the necessary experience to complete the work
Excellent guarantees – we with extended warranties on some Worcester Bosch and Valliant models
Ongoing maintenance and boiler repairs
Competitive pricing and free quotes
Located on the River Arun, Horsham is rural but has excellent travel links. In 2020, the town was ranked 4th in the Halifax Quality of Life survey. With its bustling market centre and picturesque countryside, it is clear why the people who live here love it.
If you are looking for local heating engineers, please call 0333 050 6802.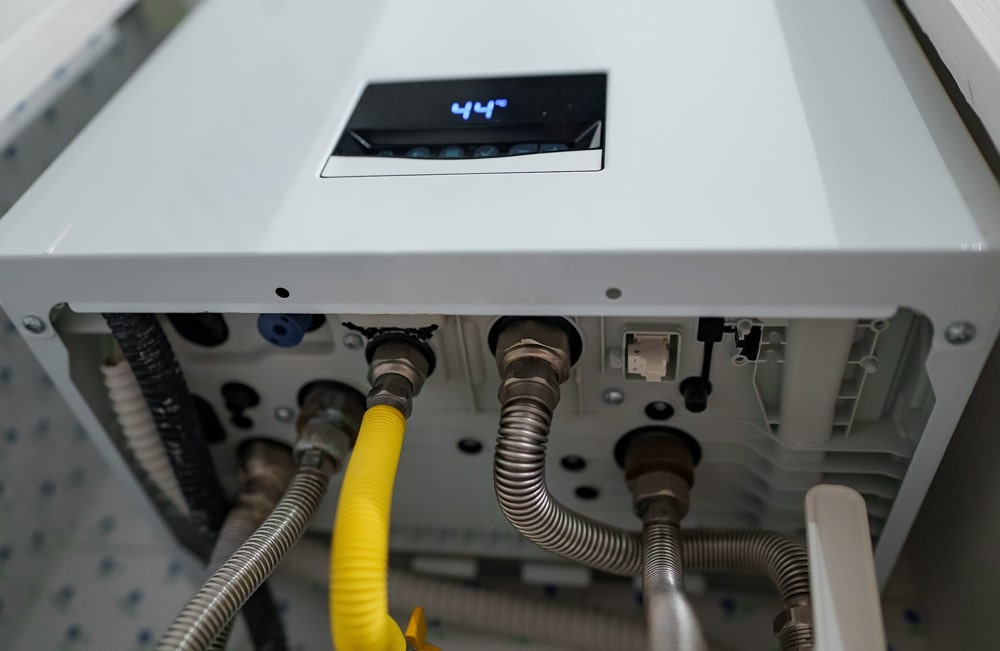 A-rated new boilers and boiler replacements near Southwater
Your boiler is the heart of your heating system in Southwater or Horsham. Energy studies suggest that your boiler is responsible for 60 per cent of your energy bills, so it makes sense to aim for your boiler to be as energy efficient as possible.
The older your boiler is, the more inefficient it is likely to be. Our new boilers are over 90 per cent efficient. They are likely to reduce your energy consumption by a third, saving hundreds of pounds on your energy bills. Current regulations state that new boilers must be condensing boilers. These boilers can capture the gas generated by burning fuels and use it to heat the cold water entering the system. They are designed to recover more heat before it is lost.
Your new boiler will be compatible with smart heating controls, so it can make everyday life more straightforward because you can manage and customise your heating from your smartphone or tablet.
New boilers are also quieter and offer greater flexibility because the latest combi boilers can be wall-hung or hidden in a kitchen cupboard.
A manufacturer's guarantee will accompany your new boiler, and we can offer extended guarantees of boiler models from Valliant and Worcester Bosch. This is a great way to provide an additional layer of security and make your property more appealing.
Case Study: Landlord boiler replacement in Horsham
Are you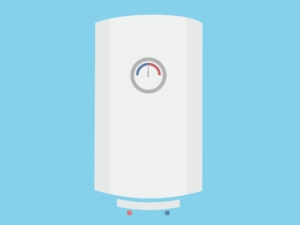 a landlord looking for cost-effective and efficient boiler installations or servicing? Surrey Gas is a small team of Gas Safe-accredited boiler engineers with a wealth of experience in the trade. One of our customers, a landlord with a portfolio of rental properties who we have worked with for many years, called to say that his tenants were experiencing problems with their boiler and had no heating and hot water.
Our engineers went to the property the same day. It is a multiple occupancy flat in Horsham, and we carried out a number of checks. The boiler was 11 years old, and the repairs – due to failed parts – would cost over £500. We advised our customer that a new boiler would be cheaper to run and more reliable. We are accredited by Valliant and Worcester Bosch, but we supply and install boilers from all major brands.
We advised about the best new boilers, and the landlord decided to opt for a Worcester Bosch Greenstar 4000. This boiler is one of the manufacturer's mid-range models and is ideal for small and medium homes.
The Results
The fact that our customer's tenants were without heating and hot water made this job a top priority for us. We returned 36 hours later and removed the old boiler and installed the new one whilst working around two of the tenants who were working from home. As part of the job, we flushed the system and upgraded the controls to give the tenants more accurate control over their heating and money saving.
They were happy to learn that the new boiler would be far more energy efficient than the older model, and we showed them how to operate it.
Our customer said: "I am delighted with the service I received from Surrey Gas. As a landlord, I need a boiler company that I can rely on to be responsive, and in the past, they have always provided prompt service and looked after the maintenance of the boilers in my properties. This is the first time they have installed a new boiler for me, but I am really happy with the results. The quotes were accurate with no hidden costs, and the tenants said the installation was seamless. I would wholeheartedly recommend Surrey Gas to others."
Any challenges?
No, there were no challenges apart from ensuring the boiler installation was completed as quickly as possible to ensure that the tenants were not left without heating and hot water for long.
Do you need landlord boiler services or a new boiler in Horsham? Contact Surrey Gas today
Do you need help with a new boiler or a quote for one of the latest energy-efficient combi boilers? Please call us now on 0333 050 6802 or via email at hello@surrey-gas.com
We provide all boiler services throughout Surrey and South London, including in Epsom and Chessington.
10 signs you need a new energy-efficient boiler in Horsham, RH12
Do you need a new boiler in Horsham? Here are some signs that you may need to think about boiler replacement:
Your boiler is over 10 to 15 years old
Your boiler is not very efficient
Your boiler or radiators are very noisy
Your boiler keeps breaking down, and it costs more to replace than repair
Your heating bills are very high
Your boiler is giving off strange smells]
Your boiler is leaking
There is never heating or hot water when you want it
Your boiler continually shuts off and needs to be re-started
There are foul odours coming from your boiler
Please see an example of a recent boiler installation in Dorking.
Accredited boiler engineers for Worcester-Bosch, Valliant & more
Our Gas Safe engineers can work with boilers of all models and makes. We are accredited Worcester Bosch and Valliant installers and can therefore offer our customers exclusive benefits. Our engineers can supply, install, maintain, and repair boilers from all leading brands.
Central heating engineers for professional and 24/7 boiler repairs in Horsham
We understand how frustrating it can be when your boiler breaks down in Horsham. We provide fast boiler repairs and servicing, so you are never left without heating or hot water.
We can maintain and repair boilers of all makes and models. We also offer boiler care plans.
Contact our Gas Safe boiler engineers in Horsham for new boiler quotes or boiler repairs