New boiler installation in Esher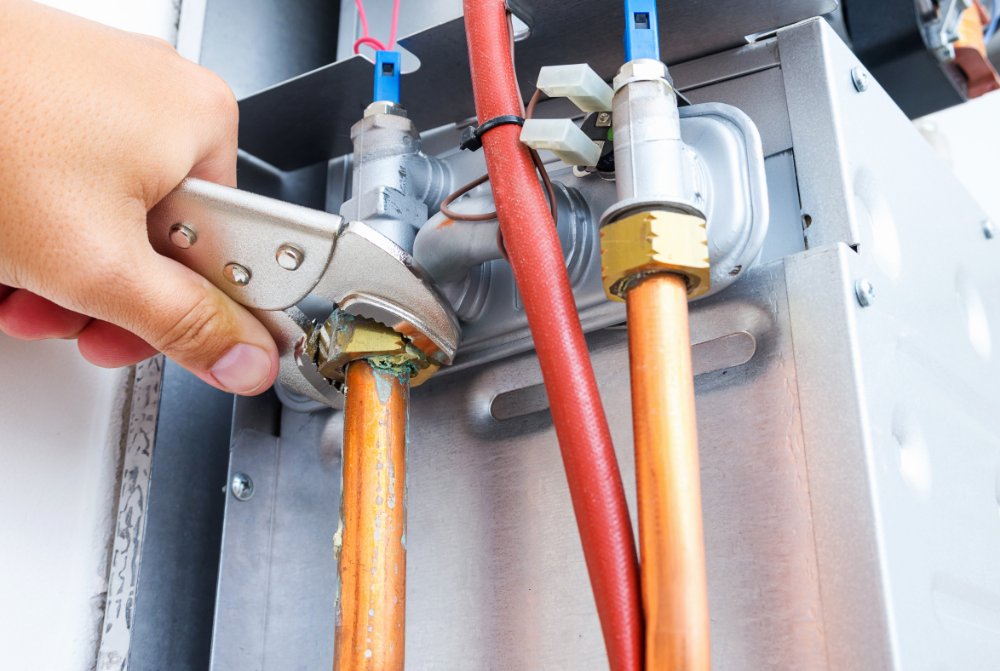 If your boiler is more than ten years old, it makes sense to explore how energy efficient it is. It is well known that whilst investing in a new boiler can be a significant cost, the initial cost is a small part of the costs associated with the boiler over its lifetime. The efficiency of any boiler is measured as the amount of energy used to heat your home.
The most efficient boilers will get the optimal heat energy from the fuel they burn. This lowers heating bills and carbon emissions. Did you know that a new energy-efficient boiler could save you between 20 to 35 per cent on your gas bill?
Our client, based in Park Road in Esher, was conscious of the new gas prices, so wanted to explore the option of a new boiler to save energy. Our experienced team conducted a no-obligation consultation and survey.
The old boiler was not efficient, so we recommended upgrading it for a new model. Our Gas Safe-accredited engineers are accredited by Valliant and Worcester Bosch.
We have over 16 years of experience, so we were able to discuss the boiler options available that would suit the client's energy requirements, property, and budget.
The Results
Our engineers took out the old and inefficient boiler and replaced it with a new A-rated boiler. We also completed proper heat loss calculations for the property and found that the old boiler was oversized.
The new condensing boiler was the correct size for the property, and the client noted an immediate reduction in their fuel bills in the first month of use. Condensing boilers extract heat from the exhaust or flue gases that all boilers produce, rather than just letting the heat go to waste. Every condensing boiler has an energy efficiency of 90 per cent or above, so they are a wise investment.
Any challenges?
Our engineers had to route the flue differently to meet current regulations. The work was completed efficiently with minimal disruption to the client.
Would you like to know more about energy-efficient condensing boilers? Call now
To speak with our local heating engineers to find out more about the benefits of a new boiler, please call 0333 050 6802 or email hello@surrey-gas.com